Adding an avatar or signature banner
Posted: Fri Apr 10, 2009 3:41 pm
It's a little bit different from the old board but not by much.
Click on
User Control Panel
which can be found at the top-left of any page: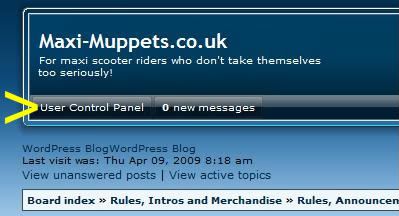 Then click on
Profile
which i've highlighted in yellow:
Then click on
Edit Avatar
and u'll see a box to add the address just like the old forum or you are allowed to upload it to the MM server.

Click on
Edit Signature
to add your siggy banner.