Benefactor
Posts: 29
Joined: Mon Oct 05, 2015 3:12 pm
Current Ride: nil
Can anyone with a 650 Burgman compare there front brake lever with this one.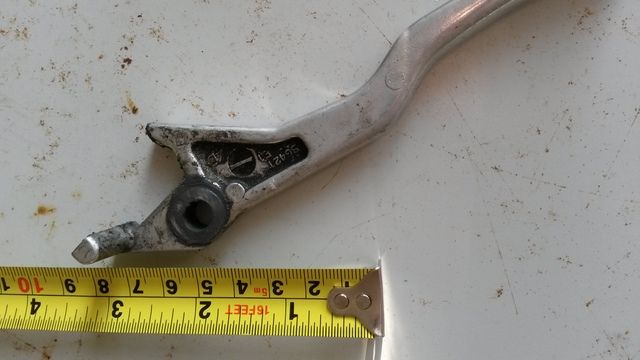 Its the (dirty) underside of the lever on my 400. I would like to try an adjustable lever as I cant easily reach the existing one. Can find adjustables for the 650 at a reasonable price but not sure they are same as the 400.
Thanks Steve
---
---