---
Admin
Posts: 1018
Joined: Sat Mar 21, 2009 1:48 pm
Location: Norfolk
Just wondering.

If it's none of the poll options let us know below....
---
Benefactor
Posts: 920
Joined: Sun Mar 22, 2009 4:30 pm
Current Ride: nexus 500-fuoco-burger 650
Location: south herts.
i'm sure it was during that 'reach around', you gave me phil.


---
Benefactor
Posts: 2462
Joined: Mon Mar 23, 2009 4:20 pm
Current Ride: The Wife
Location: Barnet
I can`t remember.
Barnfields Plumbing & Property Services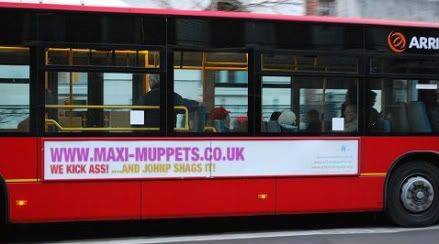 ---
Posts: 160
Joined: Wed Apr 08, 2009 4:48 pm
Current Ride: Burgman 400 K8
Location: And 'lo anion to you!
It was that Ginger Phil wot dun it. When I was thinking about getting a scooter and posted on the TAG forum. He suggested the Muppets.

Barsteward!
"Is this correct:
Ethel is a big tosser
?" ~~ Ginger Phil
"Only 1% of your posts have been of any use." ~~ Ginger Phil
http://hundovir.deviantart.com/gallery/
" onclick="window.open(this.href);return false;
---
Benefactor
Posts: 913
Joined: Sun Apr 12, 2009 4:27 am
Current Ride: gilera runner vxr200
Location: bromsgrove
was on another phil forum and he told me to join
i was an atheist until i realised i am god
Remember its a speed limit not a target

gilera runner vxr200 (chavped)
---
Posts: 52
Joined: Wed Apr 08, 2009 2:21 pm
Current Ride: Silverwing
Location: In front of the screen
You emailed me the link ya fool!!!!



2009 Silverwing
2004 Burgman 400
---
After the Coffee but before going to bed

---
Posts: 110
Joined: Sun Apr 12, 2009 12:04 pm
Current Ride: Honda Nighthawk 650
Location: Stoneham, Massachusetts, USA
We had a British invasion on our North American forum.
===============================
Dan

1984 Honda cb650sc Nighthawk (manual scootin')
2007 KYMCO Grand Vista (Sold)
2003 Honda Reflex (Sold)
---
Posts: 15
Joined: Sun Apr 12, 2009 12:55 pm
Current Ride: PX 200
Location: Anus Mundi
Phil never stops talking about it on Chinese Scooter Club

---
Spam King
Posts: 191
Joined: Sun Apr 12, 2009 10:21 am
Current Ride: VFR1200
Location: Hinckley
wheres the Youtube option??

Previous rides:
Gilera Runner sp50
,
Gilera Nexus 250
,
MK3 Yamaha Tmax
,
Aprilia Mana 850!
MK4 Yamaha Tmax 530
Current ride:
Honda VFR1200
---
---